keynote speakers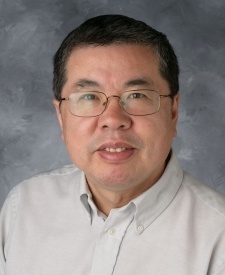 Prof. Er-Wei Bai
The University of Iowa, USA (IEEE FELLOW)
Biodata:
Education:
Ph.D., E.E.C.S., University of California-Berkeley, 1987
M.E., E.E.C.S., Shanghai Jiaotong University, 1982
B.S., Physics, Fudan University, 1977
Present Research Interests: identification, control, and signal processing, and their applications in engineering and life science
Active Scientific and Professional Society Memberships: 
IEEE (Fellow), Associate Editor and Editorial Board Member: IEEE TAC, Automatica, JCTA, SPCU
Member of the Technical Committee of IFAC (Interfederation of Automatic Control) on Modeling, Identification and Signal Processing, Member of the Technical Commi
Special Fields of Knowledge: identification, control, and signal processing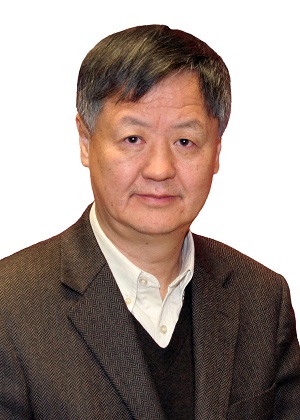 Prof. Wang Jun
The Chinese University of Hong Kong, Hong Kong (IEEE FELLOW)
Biodata: Jun Wang is the Chair Professor Computational Intelligence in the Department of Computer Science at City University of Hong Kong. Prior to this position, he held various academic positions at Dalian University of Technology, Case Western Reserve University, University of North Dakota, and the Chinese University of Hong Kong. He also held various short-term visiting positions at USAF Armstrong Laboratory, RIKEN Brain Science Institute, Dalian University of Technology, Huazhong University of Science and Technology, and Shanghai Jiao Tong University (Changjiang Chair Professor). He received a B.S. degree in electrical engineering and an M.S. degree in systems engineering from Dalian University of Technology and his Ph.D. degree in systems engineering from Case Western Reserve University. His current research interests include neural networks and their applications. He published over 200 journal papers, 15 book chapters, 11 edited books, and numerous conference papers in these areas. He is the Editor-in-Chief of the IEEE Transactions on Cybernetics. He also served as an Associate Editor of the IEEE Transactions on Neural Networks (1999-2009), IEEE Transactions on Cybernetics and its predecessor (2003-2013), and IEEE Transactions on Systems, Man, and Cybernetics Part C (2002-?005), as a member of the editorial board of Neural Networks (2012-2014), editorial advisory board of International Journal of Neural Systems (2006-2013. He was an organizer of several international conferences such as the General Chair of the 13th International Conference on Neural Information Processing (2006) and the 2008 IEEE World Congress on Computational Intelligence, and a Program Chair of the IEEE International Conference on Systems, Man, and Cybernetics (2012). He is an IEEE Fellow, IAPR Fellow, and an IEEE Systems, Man and Cybernetics Society Distinguished Lecturer (2017-2018), and was an IEEE Computational Intelligence Society Distinguished Lecturer (2010-2012, 2014-2016). In addition, he served as President of Asia Pacific Neural Network Assembly (APNNA) in 2006 and many organizations such as IEEE Fellow Committee; IEEE Computational Intelligence Society Awards Committee; IEEE Systems, Man, and Cybernetics Society Board of Governors, He is a recipient of an IEEE Transactions on Neural Networks Outstanding Paper Award and APNNA Outstanding Achievement Award in 2011, Neural Networks Pioneer Award from IEEE Computational Intelligence Society in 2014, among other distinctions.
Prof. Chun-Yi Su
Concordia University, Canada
Title: Modeling and Control of Hysteresis Nonlinearities in Smart Actuators: Magnetostrictive Actuator Case
Abstract: Magnetostrictive actuators featuring high energy densities, large strokes and fast responses are playing an increasingly important role in micro/nano-positioning applications. However, such actuators with different input frequencies and mechanical loads exhibit complex dynamics and hysteretic behaviors, posing a great challenge on applications of the actuators. To this end, a comprehensive model is developed. According to the proposed hysteresis model, an inverse Asymmetric Shifted Prandtl-Ishlinskii (ASPI) Model is proposed for the purpose of compensating the hysteresis effect. However, in real systems, there always exists a modeling error between the hysteresis model and the true hysteresis. The use of an estimated hysteresis model in deriving the inverse compensator would yield some degree of hysteresis compensation error. To accommodate such a compensation error, an analytical expression of the inverse compensation error is derived first. Then, a prescribed adaptive control method is developed to suppress the compensation error and simultaneously guaranteeing global stability of the closed loop system with a prescribed transient and steady-state performance of the tracking error. The effectiveness of the proposed control scheme is validated on the magnetostrictive- actuated experimental platform. 

Biodata: Dr. Chun-Yi Su received his Ph.D. degrees in control engineering from South China University of Technology in 1990. After a seven-year stint at the University of Victoria, he joined the Concordia University in 1998, where he is currently a Professor of Mechanical and Industrial Engineering and holds the Concordia University Research Chair in Control. He has also held several short-time visiting positions including a Chang Jiang Chair Professorship by China's Ministry of Education and JSPS Invitation Fellowship from Japan, and Qian Ren Talents Professor from China. His research covers control theory and its applications to various mechanical systems, with a focus on control of systems involving hysteresis nonlinearities. He is the author or co-author of over 400 publications, which have appeared in journals, as book chapters and in conference proceedings. In addition to his academic activities, he has worked extensively with industrial organizations on various projects.
Dr. Su has been an Associate Editor of IEEE Transactions on Automatic Control, IEEE Transactions on Control Systems Technology, Mechatronics, Control Engineering Practice, and several other journals. He has served as Chair/Co-Chair for numerous international conferences.