CONFERENCE VENUE
Lanzhou Jiaotong University
Address:No.88, West Anning Road, Lanzhou, Gansu Province, China
兰州市安宁区安宁西路88号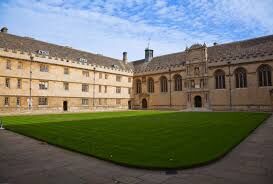 Lanzhou Jiaotong University (LZJTU) (formerly Lanzhou Railway University) was established in 1958 through the combination of departments and sections from two highly reputable Chinese railway institutes: Tangshan Railway Institute (the present Southwest Jiaotong University) and Beijing Railway Institute (the present Beijing Jiaotong University).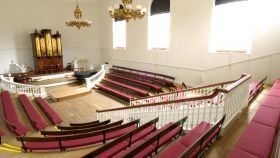 In April 2003, with the approval of the Ministry of Education, the name of Lanzhou Railway University was changed to Lanzhou Jiaotong University. After 50 years of construction and development, LZJTU ranks as a comprehensive technical institution. The University has graduated more than 50,000 highly trained engineers and managers for both the railways and local transportation concerns. Through the long course of its operation, the University has firmly established its own excellent traditions and achieved a dominant position in many technical fields.
LZJTU covers an area of 1565 mu(104 hectares), with 764,700 square meters of building area. The university now possesses total assets of 2.337 billion RMB. The library houses one of the top five literature and documents collections in Gansu Province, housing 2.273 million books including 4,920,000 E-books and over 4,000 types of Chinese and English periodicals. Now, there are 2,235 faculties and staffs, among whom 1,559 are full-time teachers. It has 6 national construction centers to develop specific majors, 4 post-doctoral research stations one state teaching team, and one national experimental center for training mode innovation. In addition, teaching demonstration centers, 14 national engineering research centers, 15 key laboratories at the provincial and ministerial level, and a Science and Technology Park. There are also 19 engineering technology research centers at provincial level, more than 100 research institutes, and two creative industrial technology alliances at the provincial level.
In the past 50 years, Lanzhou Jiaotong University has made great achievements in teaching, scientific research, management and personnel training. We will continue the fine traditions formed over time, putting emphasis on the university motto "Morality, Ambition, Erudition and Practicality", and laying a solid foundation in building LZJTU into an even more research-oriented university, first-rate in China and well-known in the world.